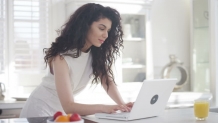 7 Business Ideas for Women Entrepreneurs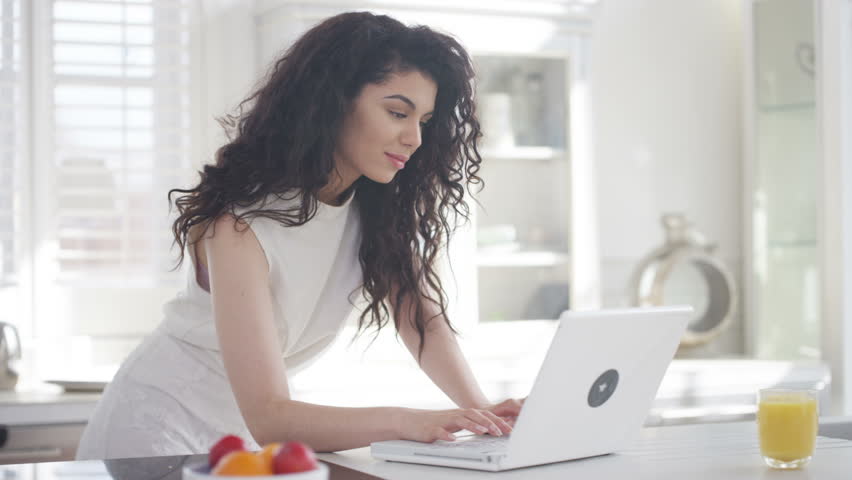 In the modern world that we are living in today, we see high growth in the confidence and capabilities of women who are taking center stage and running businesses with their storing business sense. A significant contribution to this has been the development in online business that has served women across the globe with an unputdownable opportunity to start their venture and be their boss. From great business ideas to planning and strategizing the whole business model, women entrepreneurs are doing every task independently. As a result, they have created a successful as well as distinguishable business from scratch. From handicrafts to artificial jewelry, customized gifting to modern art, blogging to planting and organic farming, and so on, women entrepreneurs are redefining business ideas and exploring new fields.
India has 58.5 million entrepreneurs, of which 14% are women. The top three countries for women entrepreneurs are the USA, Australia, and the UK chronologically. And, the top three business types that women own are arts or entertainment or recreational activities (4.8%), educational services (3.5%), and Construction (3.4%). So, with that, it is time to raise the curtains and unveil the seven most popular business ideas for women entrepreneurs.
7 Business Ideas By The Women And For The Women
1. Online Handicrafts Business:
No one can beat a woman in homemaking and home decorating. That's why starting a handicraft business is easier for women because they know what suits them best for home. A handicraft business is lucrative and a profitable business because investment is low and returns are high.
Moreover, selling it online on e-Commerce sites makes it even cheaper to start and operate. From jute bags to wooden crafts, terracotta horses, to many other varieties, handicrafts products have a massive demand across the globe. You can target big corporate giants and hotel and resort chains to grow your business big.
2. Online Gift Store:
With the passage of time and the invention of new techniques, creativity has gone to another level, and women are on top of the list. An increase in socializing has surged the demand for unique and quirky gifting ideas. From customized products to lifestyle and skincare goods, women entrepreneurs have moved online to tap the young audience market and roll them in as their customers. Personalized pens, t-shirts, pillows, keyrings, photo scrapbooks, glass bottle frames, cosmetics, varied hair, and skin products, and more are being sold by women online.
3. A Custom Jewelry Business:
Today, women love to adorn custom and delicate artificial jewelry rather than expensive diamonds and gold. Cool and chic semi-casual jewelry not only makes a woman look astonishing but bold as well. Such jewelry comes in versatile styles and at an affordable rate. Custom jewelry is a good option for both office and occasional wear.
4. Modern Art and Painting Business:
As said in the gifting point above, women are more creative than men, and they are unbeatable in this field. From canvas painting to abstract painting, sketching, to doodling, women can amaze you with their plethora of art, colors, and style. Like blogging, women put down their thoughts and imagination into their paintings, using vibrant colors and patterns. As a result, women artists, art collectors, or art lovers can start their art studio online and offline.
5. A Day-Care for Kids:
No other person can understand kids better than a woman because they are the ones who are in contact with the child for 09 more months than the rest of the people. They can identify what a child wants, why they are crying when they want to pee/poo, when they want to sleep, etc.
That is why it is favorable for them to start a daycare for kids to keep the kids with themselves at their shelter when childrens' parents are out. Kids can easily connect with women, and in return, women can take excellent care of them just like they would do for their children. Starting a daycare business may be a bit expensive if you have to rent or buy a shelter and renovate it to turn it into a child-friendly place.
6. Plantation and Organic Produce Business:
With the fear of air pollution increasing daily, people are making their houses environment-friendly by planting trees outside their homes and small plants inside their uses and on the terrace. People have also changed their eating habits and have turned to organic fruits and vegetables for healthier and quality life.
With the changing scenario, women have understood the changing needs of the people and started plantations and organic farming on their farmlands. They can sell their organic produce and products directly to vegetable vendors and supermarkets and expand their business. They require excellent and fertile land to start farming, which may cost them heavily if they do not have land of their own.
7. Blogging:
Blogging is the most sought after easy-to-start business idea for women because it can be done from the comfort of the home. The main attraction of this business is that women can work flexibly per their wishes while managing their homes effectively. In addition, women are extremely good at telling stories and explaining things with feelings and expressions.
So, blogging is an excellent opportunity for them to earn a good living by writing blogs on topics or niches they love the most. All they need is a website of their own where they'll be writing their blogs. Bloggers can earn between $1,000 to $10,000 a month, depending upon their quality of writing.
The Final Thoughts
We hope that the above business ideas have motivated you to take a step ahead and forced you to start thinking of starting your venture if you're still in a dilemma of whether to start a business or not. So contemplate the business idea that you feel can create a change and take action immediately.
Author Bio:
Partha Mondal is a tech entrepreneur by profession and a passionate blogger by heart. He is on a mission to help small businesses grow online. He shares his journey, insights, and experiences at Social Media Magazine & Search Engine Magazine & Blogstellar. If you are an entrepreneur, digital marketing professional, or simply an info-holic, then this blog is for you.