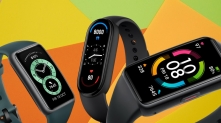 Mi Band 6 Vs. Honor Band 6 – Detailed Comparison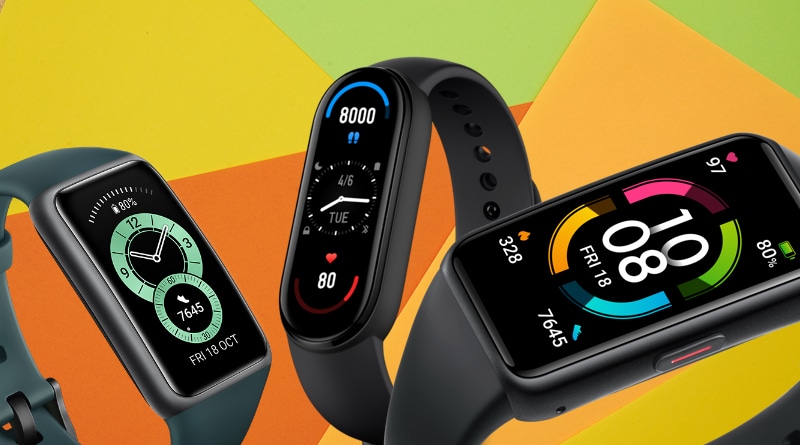 Nowadays, smartwatches have become an intrinsic part of our everyday life. Whether you are going to the office or a club, or your first date, a smartwatch is a must. The brands have also understood this very well. Therefore, they are manufacturing more and more smartwatches and bringing out new models in the market. Recently the Chinese electronics company Xiaomi revealed their new smartwatch model Xiaomi Mi Band in March 2021. We all know that these smartwatches display time and have several other fitness tracker features that make them more popular.
Initially, Honor released their Band 6 in China around November 2020. Then, the brand declared the global availability of their smartwatch in the market on 28th March 2021. Shortly after them, Xiaomi brought about their version in order to stay ahead of Honor in terms of competitive advantage. This guide is all about determining which one is the best among the two and which one you should buy without a 2nd thought.
The Civil War Begins – Honor band 6 Vs. Xiaomi Mi Band 6
Whenever a distinction is made between Xiaomi and its close competitors such as Honor, it turns out to be a tight battle. Indeed Honor is the closest rival of Xiaomi in both domestic as well as international markets.
Basically, the features in these two smartwatches are somewhat similar. Nevertheless, sometimes Xiaomi goes a few steps ahead while Honor falls behind and vice versa. As a result, customers are confused sometimes as they do not understand which one is the best to buy. Read this section carefully, as it would unleash the hidden features of both the products so that you can determine the better one. We have discussed some features below to make the discussion more clear.
Water-Resistance and Dust Resistance
With respect to water resistance, both Honor Band 6 and Mi Band 6 are water-resistant. Here is not the end; they are dust resistant as well. It makes the two models stay in the same line of competition.
Sweat Resistant
Just like the previous characteristic, here also Honor Band 6 and Mi Band 6 are sweat protective. Nonetheless, it is a vital feature that every smartwatch must have. But the presence of the same qualities in both products makes it a close call.
Display
Each of the smartwatch versions has a clear and color collection. Here also, we have not found any distinctive characteristic that indicates that the war will be more challenging soon.
Damage Resistant Glass
91% of users have found that neither Honor band 6 nor Mi Band 6 has damage-resistant glass. These types of glass, such as Asahi Dragontrail Glass or Corning Gorilla Glass, are lightweight, thin, and can bear high force.
Touch Screen
The touch screen helps users to operate the device flawlessly by using fingers. Again for touch screens, both the fitness bands get a big Yes. The rivalry here becomes rougher as till now the models are at the same level.
Width
The width mainly represents a product's horizontal dimension. Now the real fight begins here. Mi Band 6 has a width of 18.5 mm, whereas Honor Band 6's width is 25.4 mm. We consider the smaller width a plus as it ensures more flexibility. Therefore, here Xiaomi Mi Band 6 is the winner.
Resolution
The higher quantity of pixels on the screen is represented by resolution. It is an essential determinant of a screen's picture quality. The resolution of Honor Band 6 is 194*368px, while Xiaomi Mi Band 6 has 126*294 px resolution. So hopefully, you can understand who wins this stage. Who knew that the game would take a new turn here?
Screen Size
The bigger the dimension of the screen is, the better the user experience. We have found from the survey outputs of millions of customers that Honor Band's screen size is larger than the Mi Band 6. The former is 1.47"; however the latter is 1.1". Have you seen that the battle is taking a new direction now? But, will it remain the same way? To know that, continue reading.
Pixel Density And Weight
A higher pixel density gives more sharpness and clarity to the screen images. So here, Mi Band 6 snatches the winner trophy with 290 PPI from the sixth Honor band that has 283 PPI. In terms of Weight also, the Honor band lags with a difference of 6.1 grams.
Some More Facts
Here are some additional comparative features that would help you to conclude faster:
Mi 6th Band has 30 sport modes, although the Honor band offers only 10. The extended sports mode of the Mi band 6 makes it unique from Honor and many other brands as well. Furthermore, Mi 6 brings some outstanding features, including stress management and menstruation tracking. So naturally, it has grabbed hold of the stage from Honor band 6. Mi has made sure that SpO2 tracking and 24*7 HRM are present in its sixth version.
Who Seizes The Throne?
It is evident from the above discussion that the sixth MI Band wraps up the battle by gaining a straight victory. Mi sixth band outperforms the sixth Honor band with several add-on characteristics and features. If you are looking for an affordable fitness tracker having the above features simultaneously, close your eyes and go for the Mi 6.
The Final Thoughts
Now that the battle is over, you can see the results clearly. Who is the champion? – Yes, it is the Xiaomi Mi Band 6. So without wasting any more time, just open your shopping app and place the order as soon as possible before the stock gets over. Then, get your hands on it and enjoy the revolutionary features. Keep supporting us in getting more insightful articles on different technical topics daily. If you have any opinions to share, feel free to drop a comment in the comment section.
Author Bio:
Mashum Mollah is a tech entrepreneur by profession and a passionate blogger by heart. He is on a mission to help small businesses grow online. He shares his journey, insights, and experiences at Emblem Wealth & WP Blogger Tips & Online Health Media, Follow The Fashion & Content Rally & The Daily Notes & Real Wealth Business. If you are an entrepreneur, digital marketing professional, or simply an info-holic, then this blog is for you.