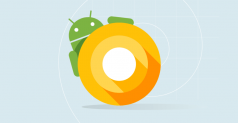 Google Is Set To Launch A New Android Operating System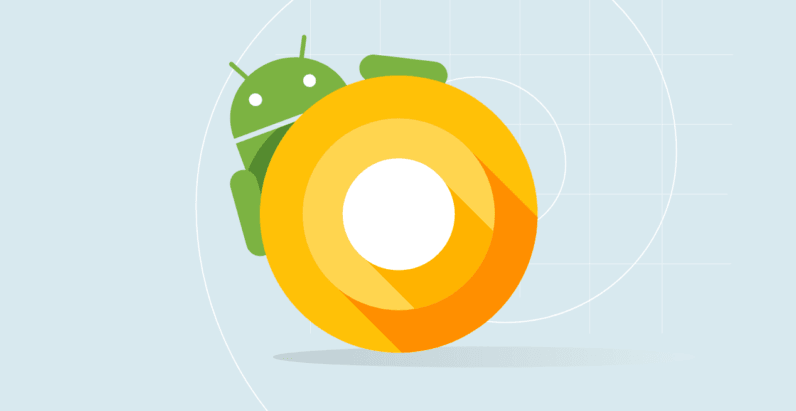 Due to the numerous benefits of mobile apps, mobile phones have become everyone's most valuable item. Apart from making and receiving calls, mobile phones are now used for too many things. A lot of retailers now have mobile apps so people shop on their mobile phones.
Banks have mobile apps through which customers can do some transactions without going to the banking hall. Customers can lodge a complaint, check their account balance, transfer funds, pay utility bills or even confirm deposits via some bank apps without going to the bank.
There are some weather apps so you can check the weather forecast on mobile phones. Even Forex brokers now have trading apps on which traders can make trades on the go. App developers are really tapping into the mobile telecommunication potentials to develop so many app solutions. The internet is now accessed more through mobile devices since people prefer to do whatever they want to do on the go.
A lot of devices and appliances now come with their mobile apps that can be used on mobile phones. For instance, appliances like the lawn mower, television set, air conditioning unit, refrigerator and even the microwave oven all come with their mobile app and they are installed on the mobile device. This is why home appliance manufacturers like Samsung now hire mobile app developers as they now have app development as an arm of their business.
Mobile app developers have also developed an app for some smart wallets. Some features of the wallet can only be activated on a mobile phone. Mobile app developers did not leave security out. Several security alarm systems now come with their mobile apps so that the user can be alerted on his or her phone whenever there is an intrusion in any of his or her properties.
What about games? There are so many game apps. Due to all these benefits, most people spend more time with their mobile phones than with any other thing. This is why a lot of people seem obsessed with their phone or addicted to it. Right now, when you lose your phone it feels like a huge part of you is gone and you feel very incapacitated. In fact, without your mobile phone, you are incapacitated.
To improve the Android experience, Google has concluded plans to release a new Android operating system. It is called Android O and it has several unprecedented features. This operating system will succeed Nougat, the current operating system.
Android O, Google's new operating system has recently been released for beta test. Although it is still in progress, work has reached final stage on it. It will be Nougat's successor. What really matters are Android O features. Devices that will run on Android O are expected to have an extended battery life. This means that Android O will be able to conserve battery power which is good for energy efficiency.
Android O will also have enhanced notification system. Apart from these two features, there are several other mind-blowing features proposed for Android O. Another unprecedented feature that will be offered by Android O is Picture-in-picture. This functionality will allow users to be able to watch a video while using another app. The video will appear in a small window at a corner of the screen.
Video apps like YouTube and Netflix have been integrated into the feature. Providers of healthcare IT services will introduce this feature to medical practitioners. With Picture-in-picture, doctors should be able to read about a particular internal part of the body and watch the video at the same time.
This is an important healthcare IT tool for surgeons who are about to perform an operation. The small window can also be used for video calls. Once the video has ended, the small window can be swiped away to have a full screen again.
Another feature of Android O worthy of mention is its notification dots. A dot will appear on the icon of any app that requires your attention. Once this happens, you can either tap and hold the app to see the notification or pull down the app from the top of the screen.
Just like how auto fill works on PC, it has been brought into Android platform. Android O device users will be able to use the feature to log in and set up phone applications with their details. They will not need to keep typing out their details like name, address, email address, credit card details etc as the auto fill will automatically fill them in.
Android O comes with an improvement on the copy and pastes feature. Users of Android O devices will not need to drag handles to highlight all the text to be copied anymore. They will only need to tap once on names, phone numbers or even email address and the rest will be automatically highlighted. This is a very good improvement as highlighting a long text can be quite difficult.
Even though Android O is meant for sophisticated devices, Google is also working on a lower version of O for affordable Android phones and it is called Android Go. It is meant to improve the android experience for low-level android phones. Android Go offers several Google apps that require little mobile data, storage space and memory. For ease of download, the apps that are compatible with Android Go devices will be highlighted in Google Play Store even though other apps will still be available.
With the memory capacity between 512MB and 1GB, both Android O and Go will work very fine on devices. The two versions of operating systems are said to be available this summer and they are anxiously awaited. It is important to point out the fact that there are several other improvements apart from the ones outlined above. These ones are just the most important and impressive ones.
App developers are supposed to cash in on these improvements to develop new apps that will work fine with the new operating systems. You need to develop an app that will work on both Android Go and O and also work on iOS. Any app that does not support the three platforms is already swinging towards failure. Only less than 10 percent of apps succeed and most apps fail because of one or two technical errors.
An ideal app also has to be small in size to be able to conserve storage space. Most apps don't work on external memory and it is almost a common dilemma to require more apps than what most internal memories can take altogether. So, storage space is fast becoming a rare commodity. This is why nobody will download any app that is too large.