6 Best Laptops For Graphic Design, Animation & Video Editing In 2022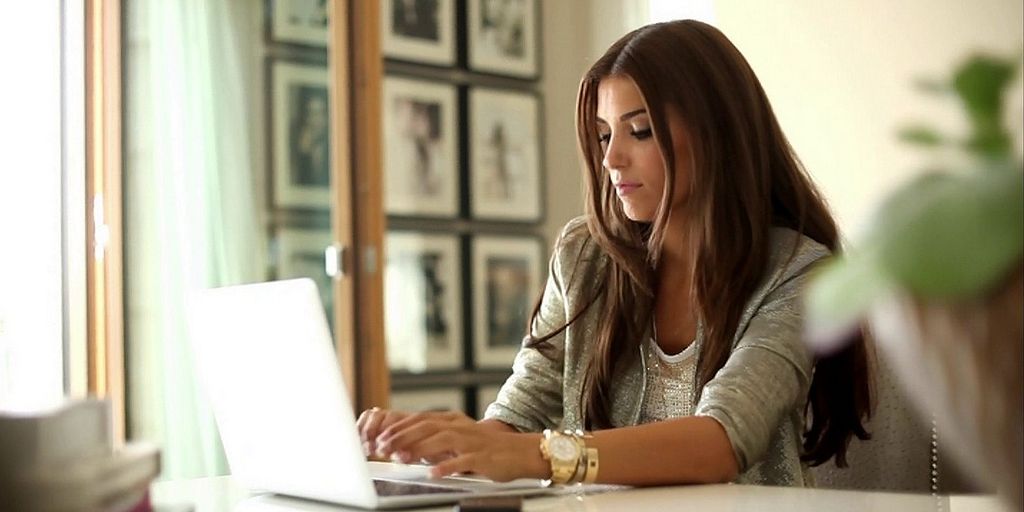 Introduction
New laptops are being released in the market every month. This is because the use of laptops has risen significantly in the last decade, with high-end laptops becoming popular amongst the younger generations. This is because this Generation is deeply into gaming, graphic designing, animations, video editing, and other uses.
Suppose you are a professional graphic designer, animator, or video editor or currently studying it. In that case, you need a high-end laptop that allows you to do such functions with ease. Here in this article, we recommend the six best laptops for modern digital designers like you to make the best use to create excellent content.
Why Do You Need A Good Laptop For Graphic Designing
If you are wondering why you need a high-end laptop to make animated images in 2022, the answer lies in the question itself. To create graphical content, both 2D and 3D, you need a beefy laptop with the proper specifications. This will allow you to run all the necessary applications and multitask without lag or system slowdowns.
Therefore, when you are in the market looking for an excellent laptop to meet all your requirements, we recommend making no compromises and getting yourself a powerful notebook that can handle all your graphical demands.
What To Look For When Buying A New Laptop In 2022
If you look at all the graphic design trends of 2021 and 2022, you will see that having a powerful setup will make your work smoother and more efficient. This is due to the powerful processing capabilities of your system.
1. CPU
A powerful processor and graphics solutions are the two main things to look out for if you buy a new laptop to create graphical content. We recommend powerful current-generation Intel or Ryzen processors that provide incredible clock speeds and frequencies to help you multitask efficiently. It will also make your applications like the Adobe Creative Suit easier to open and operate.
2. GPU
A good dedicated GPU (graphics card) is also required. While many will think this is for gaming, it is equally essential for making content with great graphics. We recommend a minimum of 4GB GPU.
3. Memory
It would be best if you also had a specious SSD and Hard disk to install your OS and other applications. Having an SSD loads all your applications faster, making work more efficient. Having a good amount of RAM will also make multitasking easier. We recommend a minimum of 16GB RAM to make your life easier.
Best Laptops For Graphic Designing
Here are six of the best laptops for graphic designing that we recommend to you in 2022:
1. Apple MacBook Pro 2021
The Apple MacBook Pro is an all-rounder in providing outstanding performance and many essential features. Powered by the M1 Pro Octa-Core processor and a 16 core GPU, this beastly device is made with performance and productivity in mind. In addition, the CPU and the GPU are pretty powerful on their own. This helps to support all your applications on the go.
This laptop also features 16GB of RAM for excellent multitasking, along with a 1 TB SSD to store all your data and load them up super fast. This ensures that all exclusive Apple applications for graphic designers run smoother than ever before in your 4K 14inch Liquid Retina HDR Display.
2. Lenovo ThinkPad X1 Carbon
Many sites often mention the Lenovo ThinkPad X1 Carbon that recommends tips for designing a killer label graphic content. This laptop comes packed with the latest Generation Core i7 Pro processors and a sturdy Intel Iris X GPU. These combined with 32GB RAM ensures ultra-fast rendering of all your exported videos and animations.
Designing graphics feels great in this laptop because of its crisp 14inch Low Power UHD+ (4K) display, which renders even the most minor graphical details with great precision. Powered with a 2TB SSD, you will never run out of space to store all your videos.
3. Dell XPS 13
Dell laptops have become synonymous since they provide excellent value for money performance. The same can be said for the Dell XPS 13, a perfect solution for designers on a tight budget. The XPS 13 features the latest Windows 11 OS, boosted with 11th Generation Intel Core i7 processors. Alongside the 16GB LPDDR4x Dual Channel RAM, multitasking will feel next-gen in this great laptop.
All your graphical artwork will get rendered in lifelike quality with its 13.3 inch UHD display, which renders all your brush strokes in great detail. Along with the Intel Iris XE graphics card, video editing snd animating has never been more fun.
4. HP ZBook Firefly G8
This mobile workstation provides excellent performance with its 11th Generation Intel i5 processor powered by 16GB DDR4 3200 MHz RAM. Housing the Intel Iris X graphics card with 512GB of NVMe SSD, all your creative graphical output gets stored in one place.
Its UHD 4K 14inch display provides an excellent detailed view of your artwork, making it great for photo editors like you. We recommend this slightly weaker laptop if you have a limited budget and need a system that fits in your wallet. It's perfect for making a tremendous UI&UX guide.
5. Acer Predator Helios 300
This gaming laptop is perfect for designers and gamers globally due to its impressive technical; specifications. In addition, we highly recommend this laptop for gaming content creators on YouTube and Twitch. They require robust systems to live to stream their favorite games and make edited video content with them.
The Helios 300 is powered by 11th Generation Intel i9 processors and a powerful NVIDIA GeForce RTX 3060 GB dedicated GPU. Add 16GB DDR4 RAM and a 16inch monitor with a 300Hz refresh rate; you will not need anything else for years to come.
6. Alienware X17
Suppose you are:
A professional graphics designer.
Animator.
Video editor with lots of money available to create your portable digital workstation.
In that case, we recommend this powerhouse of a laptop for you. The X17 provides uncompromised performance and quality with its latest 11th Gen Intel i9 processors, combined with RTX 3080 16GB graphics card. This laptop also has a massive 17inch display that can fit multiple split-screen tabs open in one screen. Therefore, you can use numerous graphics software simultaneously with great ease. Backed up by 32GB RAM and a 512GB NVMe SSD, you will never run out of memory to run your apps and store all your images and videos.
Conclusion
Out of all the laptops in the market, we have recommended six great laptops for you to choose from and start designing great graphics. All six of these laptops are made for professional graphic designers, animators, and video editors who need performance and productivity, all in one place to fuel their creativity.
Author Bio
Alisha Jones is an online entrepreneur by profession and a passionate blogger by heart. She is on a mission to help digital businesses grow online. She shares her journey, insights, and experiences at Online Health Media & Tech Trends Pro & Follows The Fashion & Wp Blogger Tips & Tech Net Deals. If you are an entrepreneur, digital marketing professional, or simply an info-holic, then this blog is for you.