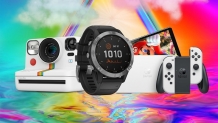 The 7 Coolest Tech Gadgets You Can Buy in 2022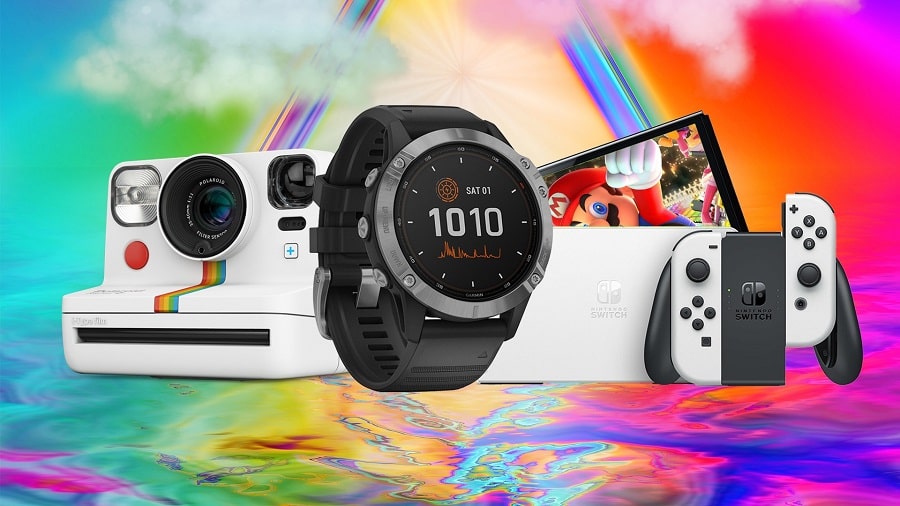 Having cool gadgets is not a choice anymore; it is a necessity now. You need to have some gadgets in your daily life to make it easier to maintain the work and lifestyle. Taking a step without these gadgets has become very hard. There are plenty of different gadgets that you can choose for your daily works. But, sometimes it becomes hard to choose the best among them.
We have seen some of the best gadgets getting launched this year. However, there are plenty more lined up waiting to be introduced in the market. So, you have to know what are the upcoming gadgets to choose the best ones in 2022. We have handpicked some of the best ones to help you get better benefits for your money.
Top 7 Cool Gadgets To Get In 2022
As mentioned above, plenty of gadgets are coming in 2022 with new technology and the latest features. Here are the most promising ones on the list that will help you to know a lot. Make sure to go through each of them to pick the best ones among them.
1. Mi Air Charge
One of the most waited gadgets that are getting introduced to the market in 2022 is the air charge technology from MI. As the name suggests, this technology will enable you to charge your device without getting any wire attached to it. The rumors of remote charging technology were there for a long time. Finally, MI is launching it in the next year. So, get rid of your network adapters and be prepared for a new experience.
2. C Seed M1 Unfolding TV
Low one space preventing you from having a big-screen TV? There is a solution for you once again presented by MI. C Seed MI Unfolding TV is a massive television that comes with the feature to fold and save space. So, this is one of the best gadgets you need to have if you want the TV to take a small space. Apart from that, the process is also very easy that helps you to make it fold with only one button push.
3. Purifying Water Bottle
Drinking tap water is becoming one of the major concerns. However, there is a way to safely drink water without having harmful properties. If you are out traveling, it is hard to get mineral water. That is where the LARQ purifying water bottle comes in. You will be able to get these purifier water bottles at a very cheap and affordable price. They help to separate some of the harmful properties of water, such as biochemical and others.
4. Deep Vibration Message Mask
After a long day at work, you can take the help of the message to feel relaxed. However, it becomes very hard to get someone to do it. But, don't worry; help is on the way to make it easier for you to kill stress. This is one of the cool gadgets that will help massage your face and work as an eye mask. There are multiple frequencies available on it, and it comes with Bluetooth and music compatibility.
5. Portable Blender
Another very good gadget that you can get in 2022 is the portable blender. It is not hard anymore to blend different things together when you are traveling. You will be able to carry it with you wherever you are and use it with just batteries. It might look very compact and small, but it is very powerful even to grind the ice cubes. With a single charge, you will be able to blend more than 20-30 times.
6. Insect Repellant bracelet
Insects are one of the things that can make it very annoying to do daily works or relax. But, also, some of them are poisonous or deadly as well. So, you need to make sure that you are safe. Insect Repellant bracelet is one gadget that makes sure that the insects stay far away from you.
By just wearing this bracelet, insects will stop coming. It is a very useful gadget, especially for children. The ultrasonic sound and frequency of this bracelet make the insect go away. The marketing strategy has already started, and it will be available within the next year.
7. Portable Keyboard
When you are spending a lot of money on the best laptop cooling pad, you might want to consider getting a cool keyboard for your laptop. A portable keyboard coming to the market next year will make it easier to work remotely without carrying a bulky keyboard.
Conclusion
If you are looking for the best and cool gadgets to buy in 2022, then you are in the right place. We have handpicked some of the best gadgets that you can get in 2022. Make sure to go through the details of each of these gadgets to learn more about them. It will make your daily life easier and help you to get a unique experience.
Author Bio:
Peter Bell is a passionate blogger. He loves to share his thoughts, ideas, and experiences with the world through blogging. Peter Bell is associated with PlusLifeStyles, WorthyToShare, Tech Mag News, Circle Box Blog, Proudly Updates.