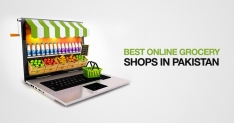 8 Of the Best Online Grocery Shopping Sites in Pakistan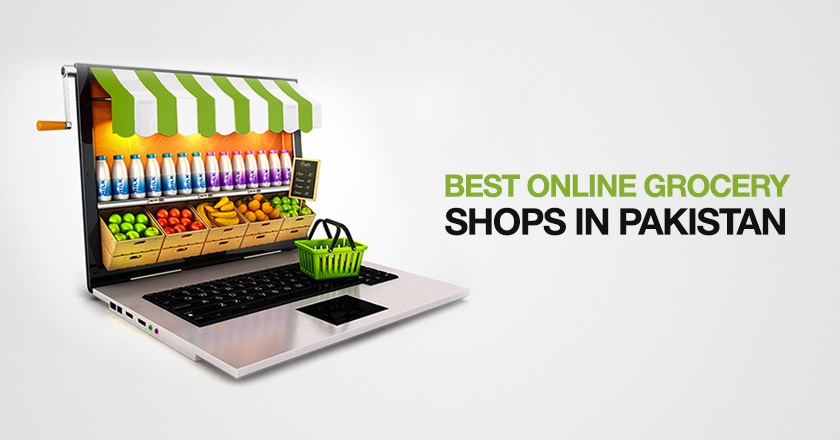 The pace of life is increasing quite rapidly in the entire world and Pakistan. It is becoming more and more difficult for people to make time for small everyday errands, but modern technologies and the internet is making these tasks a lot easier.
From paying your utility bills to buying your groceries, everything can be done online these days, from the comfort of your home. However, many people still don't use these facilities. Though many reasons contribute to this, one common factor is that people don't trust online grocery stores and don't know which ones are reliable.
Therefore, in this post, I will tell you about eight of the most incredible online grocery stores in Pakistan. So, read on to learn more.
Hum Mart:
HUM channel is a massive name in the television industry, and the same group of companies is making moves in the eCommerce industry of Pakistan as well. They have started HUM Mart, which is an incredible online grocery shopping store that has a lot of potentials.
Though the eMart is only offering its services in Karachi for now, considering the level of investment, and support it has, being owned by one of the most influential companies in the country, it will soon expand in other cities as well, and it is an online store that you should definitely keep an eye on in the near future.
Metro:
Whether it is their physical stores or their online presence, Metro is a massive brand in Pakistan, and you can order all of your groceries, and other everyday necessities like cosmetics, makeup, electronics, and a lot of other things from Metro.
Metro is also taking the initiative to help the less fortunate during the pandemic. Though things are a lot better in Pakistan now, Metro still allows you to Donate hampers with basic necessities to people who are deserving. Therefore, you can also be a part of this charitable initiation by shopping at Metro.
Yayvo:
Yayvo is literally the most popular online shopping Mart in Pakistan, as it found its way to the first page of google. Furthermore, it is also owned by a well-established company in Pakistan, which is none other than TCS.
Yayvo is perhaps the most reliable online grocery store in Pakistan, as it is backed by a major Courier service in Pakistan. You can trust that your groceries will reach you in time, because of the reliability offered by TCS as the most popular courier service in the country.
Keryana.pk:
Keryana.pk is another massive online shopping mart in Pakistan that offers its services in all major cities of the country. You can order groceries through cash on delivery service, or pay for it online as well.
This online store has a massive range of products that provides, and its service is quite reliable as well. The store also offers free delivery during the pandemic, for orders above 500 rupees. Therefore, if you are looking for an online Mart to buy groceries from, you should definitely check out Keryana.pk.
TazaMart:
Next up on this list is TazaMart. This online grocery store has been around for a while, and though it started only as an online grocery store, it is now an online pharmacy as well. The service of TazaMart is quite reliable, and as the name suggests, the items you get are always fresh.
If you want to place an order on TazaMart, the timings are from 10 AM to 8 PM, furthermore, the store started its services in Karachi, but has now expanded to Lahore as well, and you can expect it to start delivering to other major cities as well in the near future. Therefore, if you are looking for the best eMart in Karachi and Lahore, TazaMart should definitely be on your radar.
PandaMart:
If you Living in Pakistan and consider yourself a foodie, you have definitely used FoodPanda once or twice. It is one of the most reliable and popular food delivery apps in Pakistan. However, its services are not only limited to restaurants. You can also get pharmacies and grocery shops in your area to deliver items to your home. The app is very easy to use, and it operates in all the major cities of Pakistan.
Furthermore, unlike other eMarts, where delivery can take a long time, PandaMart is very fast, and since your orders are provided from a shop that is near you, you can expect your groceries to be at your doorstep within the next 20-30 minutes. You also don't have to download a separate application to use PandaMart, you can order directly from the FoodPanda app that is already on your phone.
DMart:
When you talk about online shopping in Pakistan, Daraz is a name that definitely comes up. Daraz has a wide selection of products that you can buy, in fact, it is probably the most diverse online shopping platform in Pakistan. DMart is a service provided by Daraz, which offers to deliver groceries at your doorstep all over Pakistan. You can find a wide range of quality products here at affordable prices all over Pakistan.
Furthermore, since the company has been acquired by the Alibaba group, its reliability, customer service, and product quality have also increased significantly, therefore, it is an excellent place to order your groceries, and you can expect a lot of progress from this eMart in the future.
Barak.pk:
Barak.pk might be relatively new to some for the other online grocery shopping marts on this list, but it still deserves a spot on this list. As the name suggests, this eMart offers very fast delivery times, and its customer service is impeccable.
The store offers high-quality products and is definitely going to take the eCommerce scene by storm in the near future. Therefore, if you want to order online grocery in Pakistan or buy some other products such as clothing, you should definitely check out Barak.pk.
Final thoughts:
Online shopping is becoming quite trendy in Pakistan, furthermore, it is a lot more convenient, and the way of the future. Therefore, we hope that this post helps you find the best online grocery shopping store in Pakistan.